Back on the tracks
On Saturday, April 30, I got on a train from Zurich to Amsterdam. I sat glued to the window for nine hours that felt like two.
Just outside of Basil was first nuclear power station in action I had ever seen: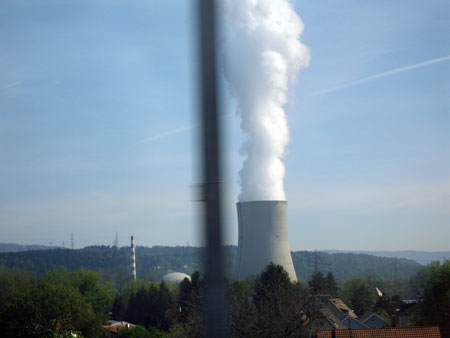 There were many fields of canola planted along the Rhine: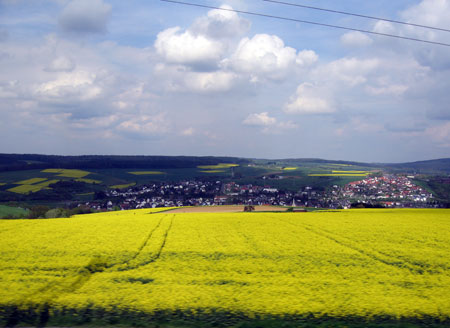 I had an hour's layover in the Frankfurt train station. It was a bubbling hub of activity, similar to the Frankfurt airport where I had a six hour layover two years before on my first trip to Zurich. Then I had taken a shower and lay down on the benches to sleep for a couple of hours, just like the business men with their briefcases as pillows. My pillow was my backpack. So when I arrived in Zurich I was ready to go to a fondue party that night with my hosts! On my way home that visit I met some friends from Halifax in the enormous Frankfurt airport. They were on their way to Spain. A happy coincidence.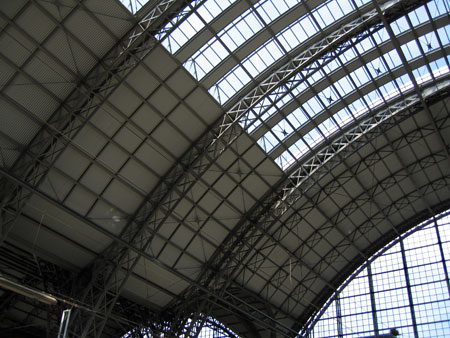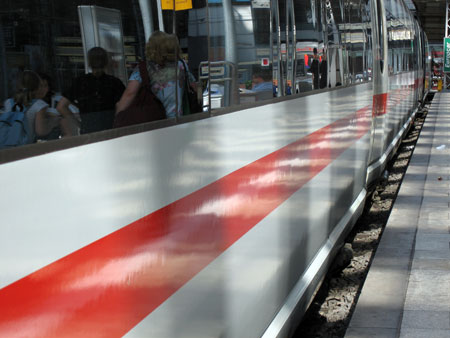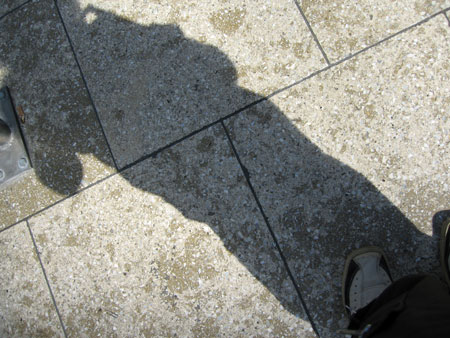 Posted by leya at May 25, 2005 04:58 PM