Flying high
The view definitely seems better from Executive Class!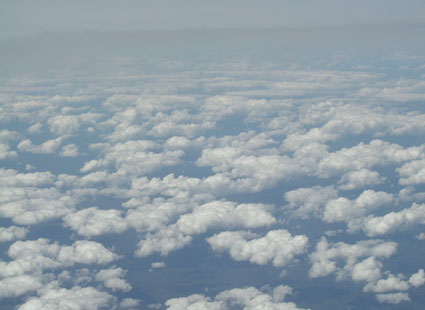 I was bumped up to first class flying to Montreal. Not bad! Back in steerage on the way home, but was (am) too tired to notice!
After a week in noisy busy Montreal it is very quiet here now. Must catch up on some sleep before I say more............
Posted by leya at July 12, 2004 04:13 PM