September 08, 2003
the echo of plates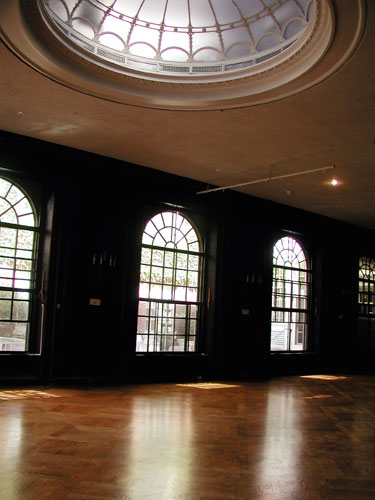 The dining hall was not only empty of people but of tables and chairs too. The room felt at once cavernous and too small to be the site of so many bad-tasting meals with friends and enemies. Then there were the festive occasions: faculty dinners, waltzes, the yearly Christmas dinner complete with whole roast pig with the requisite apple in its mouth (and the ritualized reading from a Winnie the Pooh story). The room fit those times better than the usual scrape of fork and knife scooping mystery meat off cheap stoneware.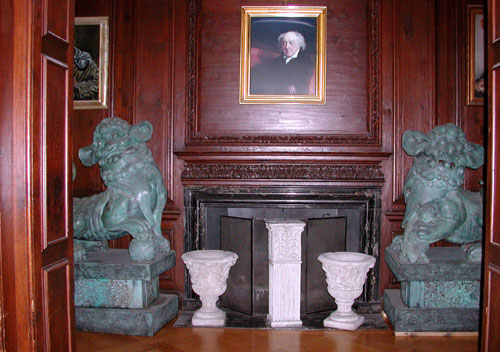 I'd forgotten about the griffins. And the stiff, formal portraits. I think (though my memory is not altogether reliable on this) that this one, in the place of honor just inside the entrance, is John Adams himself, Harvard alum and Adams House namesake.
I'm having fun with these. Are you?
(Pictures from my trip to Boston start here.)
archives and links || main page || favorite shots