May 02, 2003
at the Grand Luxe
The Grand Luxe Cafe is new to LA, an import from Las Vegas. Its roots are showing. Cavernous interior, baroque design elements that should clash but somehow don't, and a long wait. It takes itself a little too seriously.
Then again, maybe it fits right in here.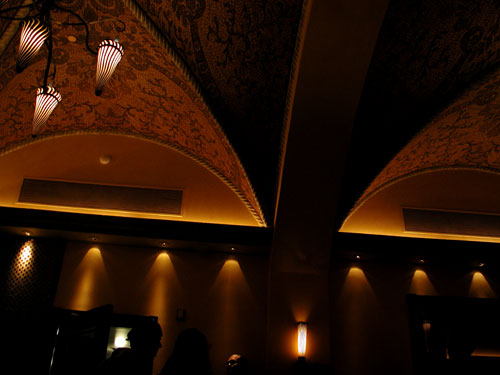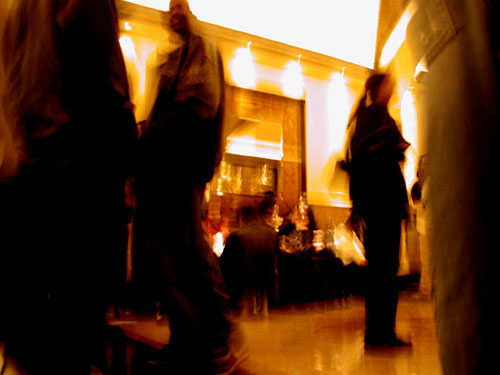 The number of people waiting in the foyer would fill another restaurant.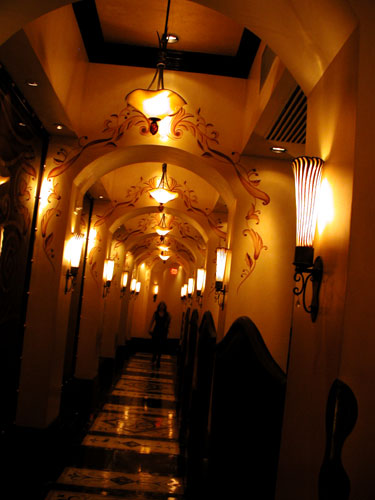 Down the Spanish-influenced hallway into the Italianate ballroom -- I mean main room.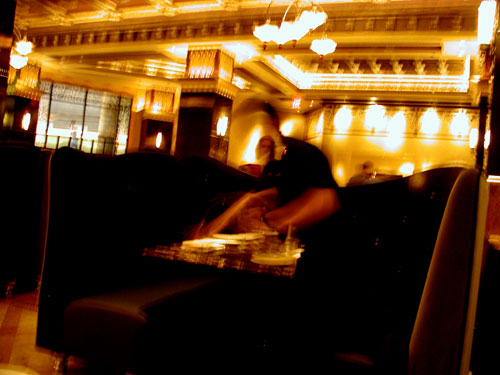 The ghost busboy.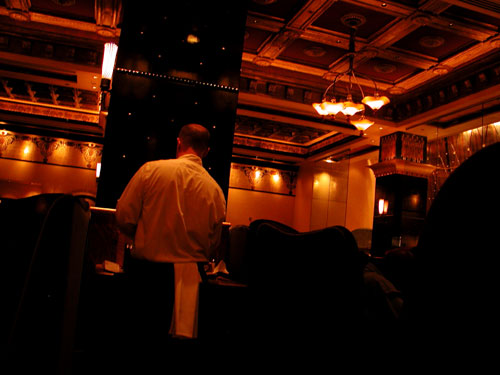 The waiter with his white kerchief (well, okay, napkin). Right pocket means I Surrender.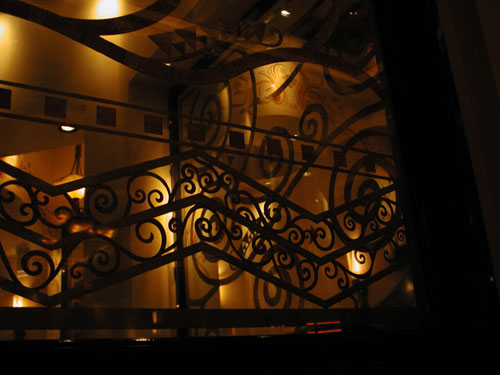 There is nevertheless something oddly lovely about the place.
And the food's not bad.
archives and links || main page || favorite shots