Two by two by two by me
I've been trying to find ways to make large paintings without having them too cumbersome for shipping. I also really like to work with multiple panels, to see the images jump from one canvas to another. It's also a way to get myself to allow images to be other than at the edges because the edges are inside the final painting. So here are two I feel good about, both five feet square.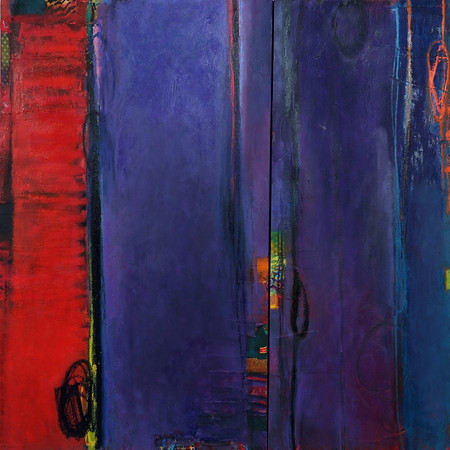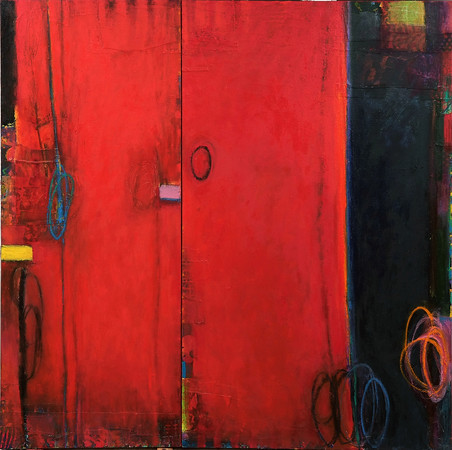 Today I prepared (put down the collage elements) two more sets of two canvases (one five by two, one five by three) to start two new ones next week.
Posted by leya at May 2, 2008 06:45 PM | TrackBack