First signs of spring
My first crocus:

and that leaf that has survived a hurricane and a blizzard is still on the oak tree outside my kitchen window: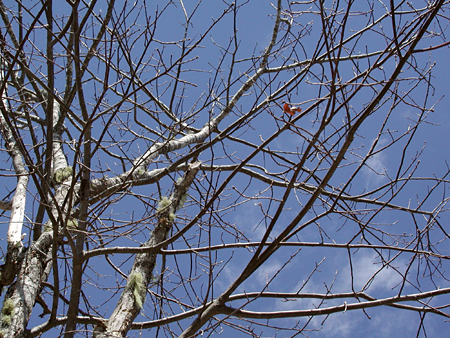 The ice is finally receding on the lake and under the snow that is remaining new life is beginning to appear. It is strange to see garden centers being constructed on supermarket parking lots again, even when there are still large piles of snow (that could pass for dirt, they are so dark now with soot). I was out cleaning up my garden yesterday, getting ready to plant again soon.
Posted by leya at April 11, 2004 09:30 AM