it's all happening at the zoo
Did I mention I got a new camera in June? I did. My longed-for digital Rebel. Which is part of what landed me the Irvine gig. Have equipment, will travel. Camera paid for itself, rather quickly. I love this camera.
Of course, new camera meant new computer. Must have better processor to handle bigger image files. And so it goes. Little fish eats tiny fish and is eaten in turn by bigger fish. Ever bigger, technology moves on, engulfing itself.
At any rate, I've been spending the evening learning RAW conversion and suchlike. And now I'm tired and so no words. Just a couple of images from the zoo. Amazing how much farther a responsive shutter will get you.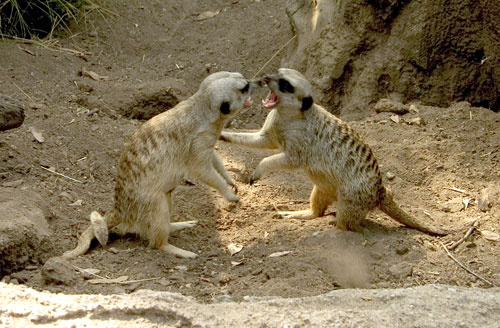 Meercats. I always thought of them as prairie dogs with a twist in nomenclature. I now see their catness in action.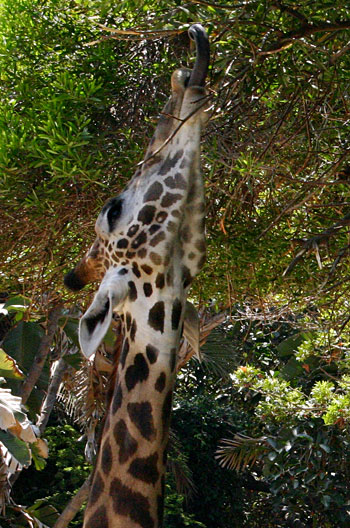 I love giraffe tongues. Prehensile, like tails.
(final image deleted)

Posted by Tamar at August 3, 2004 10:44 PM